Product Details
FC/UPC-FC/UPC 4 Core Single-mode Armored Fiber Optic Patch Cord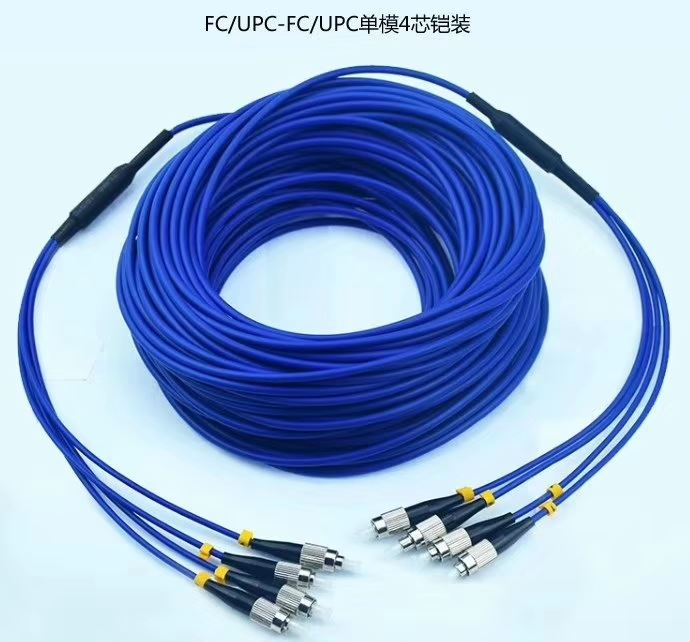 Applications
1. Uesd in optical communication equipment rooms.
2. Used for corridor cabling
Features
1. Low insertion loss, high return loss
2. Excellent mechanical endurance
3. High credibility and stability
4. Good in repeatability and exchangeability
5. Insert-pull, key-oriented coupling mechanism which allows high repeatable, low-loss connection Simplex, Duplex and Multi-core accessories for standard or customized structure.
6. PC/UPC/APC Polish
7. Comply with Telcordia GR-326-CORE Specification
8. The material of plastic plug comply with the request of UL94V-O
And Standard of RoHS